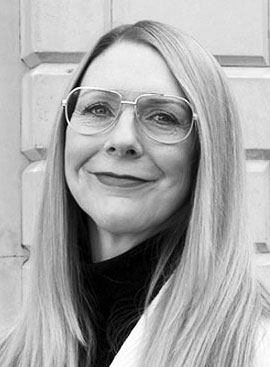 I first met the wonderful Curator and TV presenter Kathleen Soriano on a group excursion to China in 2007. The trip was an international exchange organised by the British Council for UK Curators and Directors to learn and develop new connections and potential partnerships.
It was an extraordinary 10 days, spent with an amazing, inspiring range of leaders, and together we asked our gracious creative hosts curious questions, shared a diverse range of experiences and reflected together. I am delighted that so many of the group remain firm friends to this day.
I was struck by Kathleen's wide ranging knowledge and energy, her sense of humour and keen ability to cut through any nonsense. (I was also thrilled to learn that Kathleen's contribution to a Karaoke night involved performing Flamenco – cementing that she was my kind of woman).
I have thoroughly enjoyed our conversations ever since, finding our exchanges nurturing and enriching. If I was ever in need of an honest take on a creative or leadership challenge, Kathleen would be one of the first people I'd reach out to. I am also in no doubt that I am one of many (particularly women) that would call on her for sage, frank advice.
Kathleen is generous, playful and astute, deeply committed to artists and the power of creativity and culture. She is a creative polymath and able to weave the historical and contemporary together seamlessly, whether through directing, curating, writing, broadcasting or presenting. She is full of light and a real tour de force.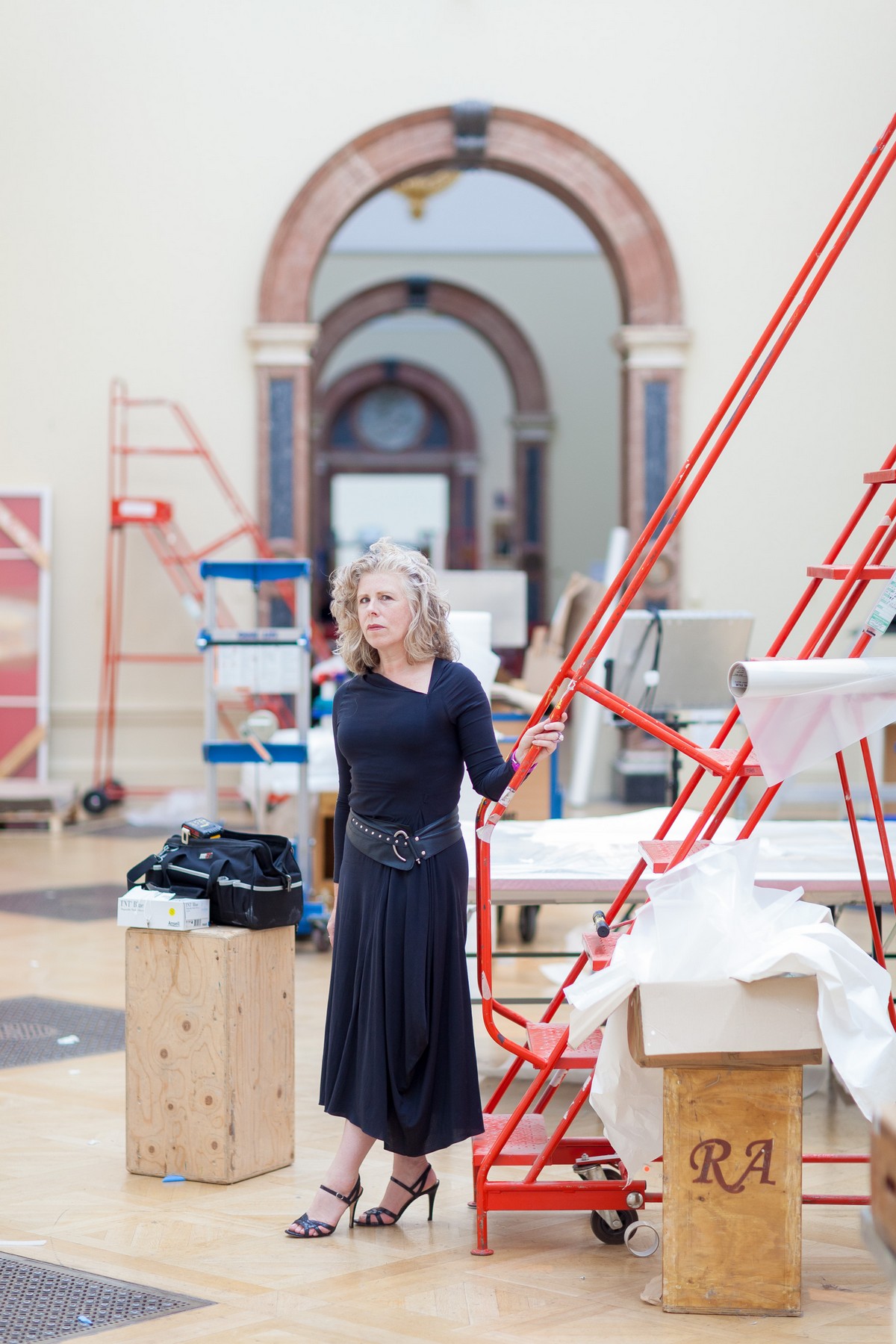 Kathleen Soriano in the Royal Academy of Arts' Main Galleries, London
Kathleen Soriano began her career at the Royal Academy of Arts over 35 years ago. In 1989 she joined the National Portrait Gallery, where as Director of Exhibitions & Collections she was also responsible for national and international programmes. In 2004 she became one of the first cohort of Clore Leadership Fellows, working at the South Bank Centre and the Art Gallery of New South Wales, Sydney. In February 2006 she became Director of Compton Verney Art Gallery, Warwickshire. January 2009 saw her appointed Artistic Director at the Royal Academy. In 2014 she set up her own curatorial, artistic advisory and strategic consultancy company. In addition she has recently acted as Interim Director at Firstsite, Colchester and Artistic Director of the Jakober Foundation, Mallorca. As well as curating many successful exhibitions she has lectured and written extensively in her field and her book Madam and Eve on women artists, was published in April 2018. Her broadcast activities include the seven series of Portrait/Landscape Artist of the Year for SkyArts.
She is Chair of the Liverpool Biennial, and a specialist advisor to the National Trust. Previously she has held roles on the strategic committee of the Grand Palais, Paris, the Wellcome Collection exhibition advisory group, chaired the Churches Conservation Trust's Art Advisory group, was a founder member of Women Leaders in Museums Network and is currently a Trustee of ArtUK, on the advisory council of 2 Temple Place, the editorial board of Apollo and the visual arts committee of St Paul's Cathedral, London.
What are you doing, reading, watching, or listening to now, that is helping you to stay positive?
For someone who is most clearly NOT an artist, I've come to realise that what I most want and need to be doing is being creative. For me, in this second lockdown, that's taken the form of cooking and knitting. Returning to knitting after a 30-year gap was somewhat disconcerting but, like the proverbial bicycle, it wasn't long before the clackety clack of the needles fell into its old, familiar pattern. Having completed my first effort (a sloppy Joe cardigan since you ask), I am now bereft that it's finished and wondering what to do with my hands as I sit in front of the telly each night. It's not a cheap hobby…Like everyone else, I've exhausted all the box sets but have just spent a delightfully, self-indulgent morning wallowing in the truly appalling, but quite brilliant, musical homage Prom on Netflix. I don't recommend it, but I do, but I really don't. Just watch it.
Tai Shan Schierenberg, Kathleen Soriano and Kate Bryan on location at Broadstairs for Landscape Artist of the Year
What are you working on right now?
Making TV from home has kept me extremely busy over the last few months. Setting up a makeshift studio in my box room cum office cum wardrobe, preparing home-made video tapes, getting the lighting and sound right for our Sunday morning Portrait Artist of the Week series, has been the focus of my week. In some ways I've enjoyed it more than the Year as it's just me and my laptop and thousands of artist friends all around the world, logging in to paint-a-long with us every Sunday morning. It's been a real tonic for the soul, not just for the incredible community of artists it's built, but also for all of us making it.
In exhibition terms, I've been busy shaping my Eileen Cooper RA exhibition for Leicester Museum & Art Gallery for Autumn 2022, a Mario Testino show for Compton Verney in early 2022, the Mikalojus Ciurlionis (Lithuanian late 19th century Symbolist artist) exhibition for Dulwich Picture Gallery in 2023, as well as creating two shows for the English Civic Museums Network that will travel to Japan in 2023 and 2024.
It's also been a busy time at the Liverpool Biennial, which I chair. Having postponed our July 2020 opening to March 2021, a huge amount of work and re-alignment needed to happen with the programme and in the city and I cannot praise our Guest Curator, Manuela Moscoso, and the team around her, enough for all that they have done and all that they have achieved under difficult circumstances.  We look forward to March 2021 and the opening in the fabulous city of Liverpool – a moment for us all to rejoice in new hopeful dawns … hopefully. Come! Covid-willing.
Kathleen Soriano at the Hungarian National Gallery, Budapest – Active Collections Conference, 26-29 April 2018
What are your core values and drivers that you bring to your curatorial work? What do you care about?
I have always suffered from being a perfectionist and being overly conscientious. As a direct consequence, many around me have also suffered – apologies to you all. Those two characteristics can mean that you carry the weight of your role within a major institution with some heaviness. Having done that with pleasure and delight for over 30 years, whilst working in major institutions, I find that now that I work for myself, I am more selfishly driven by the idea of working on projects that give me genuine pleasure – no matter how grand or insignificant the task (I'm a sucker for a good bit of admin). And, generally, my work aims only to bring joy and happiness to those involved be they artists, organisations, audiences, whatever.
Whilst I may have become more pragmatic in my old age, truth, honesty, beauty in all its extreme variants, generosity and kindness remain the values that I care about most in life and in work.
How has this year affected your ideas of what you want your contribution to be in future?
This year has only confused me even more in relation to my contribution, specifically with regards to my sector. I see our museum and gallery directors on the front-line dealing with insurmountable issues and still trying to champion all that we do. That's not my role any longer but I couldn't have more respect for their tireless work on this front. I see the world changing, I see need and opportunity changing and wonder how I must alter and adapt to be useful and of service. But ultimately the community of artists that have come together through Portrait Artist of the Week (and PAOTY and LAOTY) show me that there is powerful passion for creativity at all levels, grassroots and all the way to our elevated iconic artists, and it is my job to credit them all, to value their work and to encourage that creativity in the most democratic way I can.
What is one of your personal favourite exhibitions you have curated and why?
That's like asking me to pick my favourite child. But two shows stand out, for very different reasons. The Anselm Kiefer retrospective at the Royal Academy of Arts in 2014 felt like a huge personal achievement – working with one of our greatest living artists, building a pathway through his monumental oeuvre, blowing visitors away with the rhythm and pace of the hang, and installing the works in what are to my mind the most beautiful galleries in Europe. Secondly I would have to mention the big Australian landscape art survey show that I made, again for the RA, in 2012. Sure it had its faults, but it served its purpose in bringing art that people should know but didn't know to their attention, on one of the world's most significant stages, spawning Australian art shows across Europe and the US in the years that followed.
Broadening the canon has always been central to my approach and intentions, especially when you have such a platform as indeed I was lucky to have at the RA.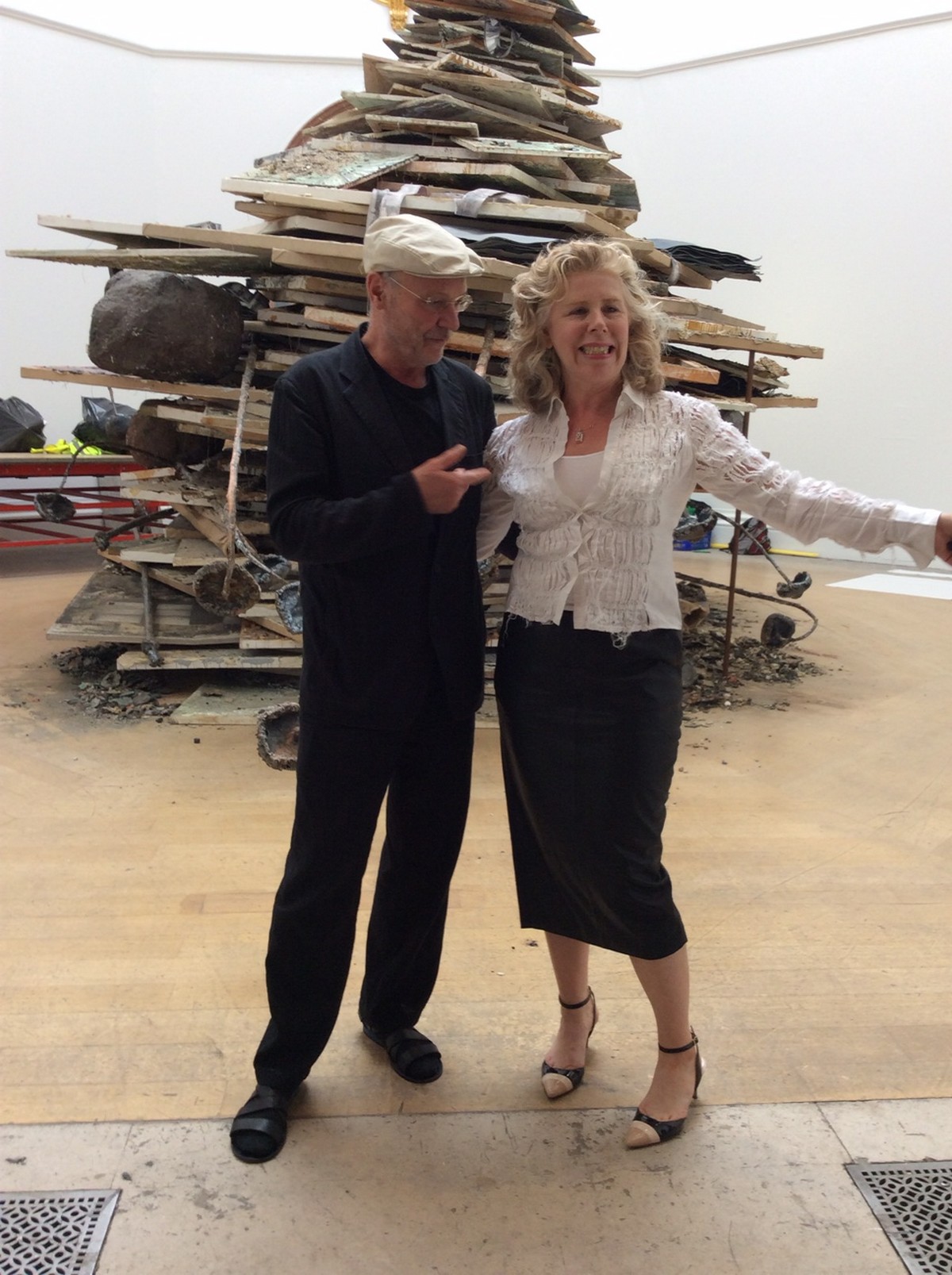 Anselm Kiefer and Kathleen Soriano at the press preview of his retrospective at the Royal Academy of Arts, London
Can you describe what you ideally want to achieve when curating an exhibition?
I'm always looking for an elegant rhythm and pace to the hang and to the storytelling that sweeps the viewer along so that they leave with a fully rounded experience in which they might have learnt something or felt something meaningful or just achingly beautiful. For me, whether it's on the wall or in a book, it starts with the images and I allow them to dictate the story that they want to tell.
What do you offer or provide artists in the curatorial relationship?
I like to think that I provide artists with a fresh pair of eyes. Eyes that understand the art world context that we all operate in and that can help them strategically navigate their way through it. That, and a fabulous eye for hanging…
What was the last artwork you purchased and why?
Just this morning I bought two works from Liorah Tchiprout – one a gift and, as always happens when I'm buying something for someone else…one for myself! Liorah featured on Portrait Artist of the Year and whilst her work was probably not literal enough (in likeness terms) to see her go on to win, I was drawn to the strange, otherworldly nature of it. Her work tends to depict puppets that she has created, posed in a seemingly life-like manner that bring all sorts of narratives to the compositions, some a little bit disturbing and unnerving, but which I rather like. They remind me a bit of Honoré Daumier's works but her approach is very Paula Rego, but looser and more distinctively Liorah.
Liorah Tchiprout, Princess Study, 2020, Charcoal and oil on gessoed paper, 14.5 x 19 cm
What helpful resources would you recommend to artists?
My next book How to be an Artist which I'll be writing with my fellow Judges, Kate Bryan and Tai Shan Schierenberg. Watch this space.
Do you have any advice for people wanting to work in the arts?
If you can, go in at the bottom of a larger organisation and look around you before you make any firm decisions about the role that you most desire. The range of different types of work within the arts is phenomenal and whilst we all know about curators, directors and the like, there are still incredibly invaluable roles be they in fundraising, digital content, press and marketing, learning or whatever. Often these are not apparent from the outside so getting into a larger organisation where you can see these roles at play, and learn more about them, might just help you refine and define your own future pathway in a less obvious and more creative way.
Follow Kathleen on Instagram @kathleen.soriano and Twitter @KclSoriano 
Join the FREE Artist Mentor community 
Register here to subscribe and receive FREE:
Monthly creative advice surgeries with art world insiders
Resources, hacks and tools
Unique insights into the art world
Extracts from interviews with artists and arts professionals
Special offers and discounts
Please share this interview
[DISPLAY_ULTIMATE_SOCIAL_ICONS]
And do feel free to email or contact us via socials @cerihand